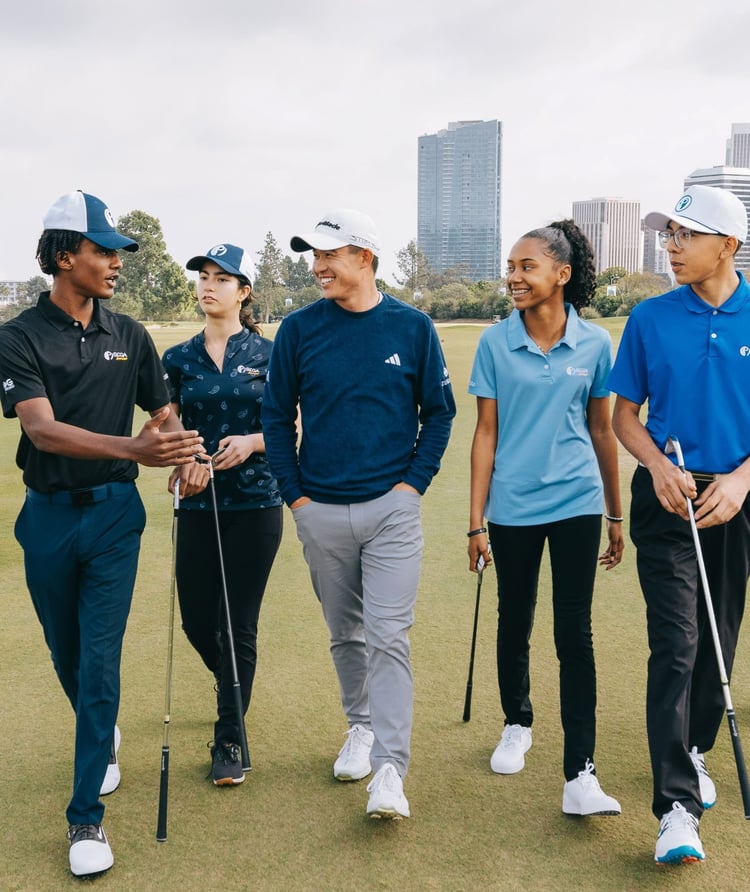 Join Collin Morikawa.
Be a part of history.
In 2023, the U.S. Open will leave a lasting legacy on its host community.
Donate today to support junior golf across Southern California.
Impacting the Next Generation
As the honorary chair for the campaign, Los Angeles native, Collin Morikawa shares his passion for junior golf.
Matching Gift
The SCGA has committed a $500,000 gift and will match dollar-for-dollar (up to an additional $250,000) on all donations received by Dec. 31, 2023, meaning your support will go twice as far.
Campaign Pillars
Your Donations Hard At Work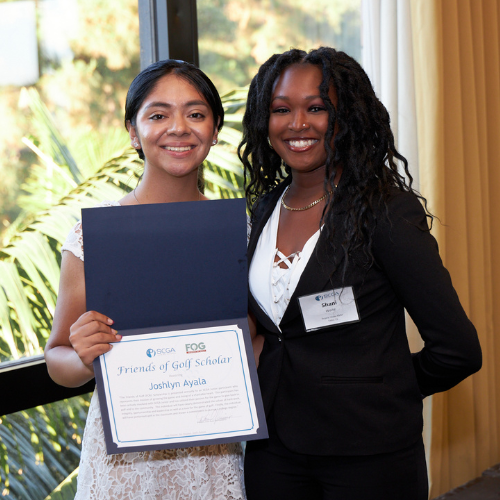 Impactful Programs
The SCGA Junior Golf Foundation provides impactful programs with proven outcomes, giving more kids the space to foster critical social, emotional and cognitive-behavioral skills and transfer those skills to other aspects of their lives.
"This is a substantive investment in a diverse golf community that has all the right tools to drive inclusion – and requires everyone to play a role. We're putting our dollars where we know they will make an impact, so that golf remains affordable, accessible and welcoming for this generation, and all those to follow."
- Mike Whan, USGA Chief Executive Officer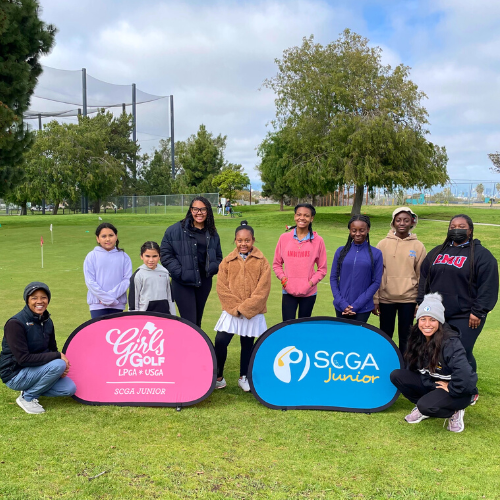 Facility Rejuvenation
In partnership with Los Angeles County and Western States Golf Association, the campaign will explore ways to enhance Maggie Hathaway GC's long-standing role in the community as a gathering place. Renowned golf course architect, Gil Hanse, has agreed to restore the golf and practice areas.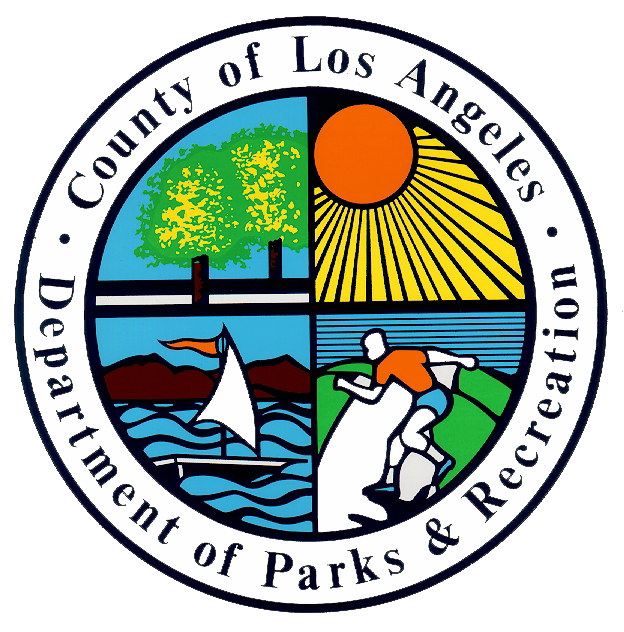 "I applaud the Southern California Golf Association, the USGA and The Los Angeles Country Club for teaming up to harness the excitement around this year's U.S. Open into a lasting legacy that will benefit the residents of my district and young people across L.A. County. I am proud to represent the community surrounding the Maggie Hathaway Golf Course, a County public asset with a deep history in South L.A. The ongoing effort by the SCGA, USGA and LACC to raise funds for the course's restoration and to expand SCGA and WSGA's youth golf programs, will have a direct impact on the lives of young people who have historically had inequitable access to the sport of golf."
- Supervisor Holly J. Mitchell, Los Angeles County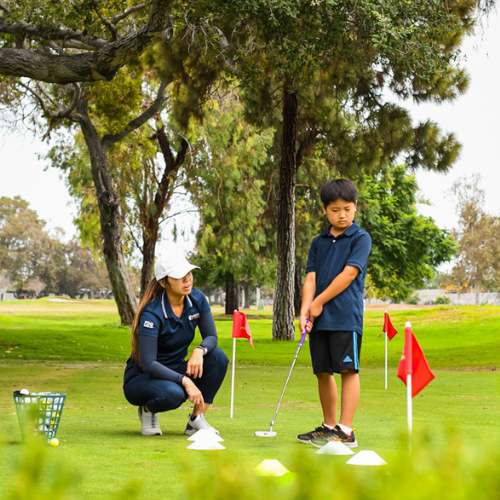 Relatable Role Models
The community legacy will ensure more coaches are hired from the communities they teach in and are trained to instill positive values in kids.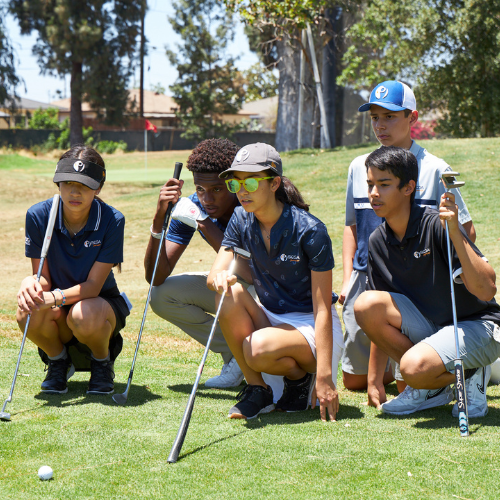 Expanded Programming
The program will develop resources for expanded junior golf programming at more facilities across Southern California to make the game more inclusive, equitable and accessible for underserved and underrepresented youth.